Distance: 340km, Start: Bordeaux, France, End: Pamplona, Spain
Yesterday after leaving the ferry I forgot the bike maintenance checks so last night I wrote a check list. The people looking through the dining area window seemed impressed as they watched me going through the list, checking fluids, adjusting chain, checking tyres… They did not seem so impressed when the bike promptly fell over when I tried too drive away. Note to myself.. add "remove disk lock" to my list. Also remember not to panic if engine fails to start after dropping the bike… it is probably still in gear. In case anyone missed my embarrassment I accidentally pressed the horn as I lifted the bike.
I set the Satnav destination to be San Sebastion in Spain and selected avoid motorways. The route was fantastic. It started following a local road beside a river with miles of vinyards. Next was the longest straight bit of road I have seen through forests.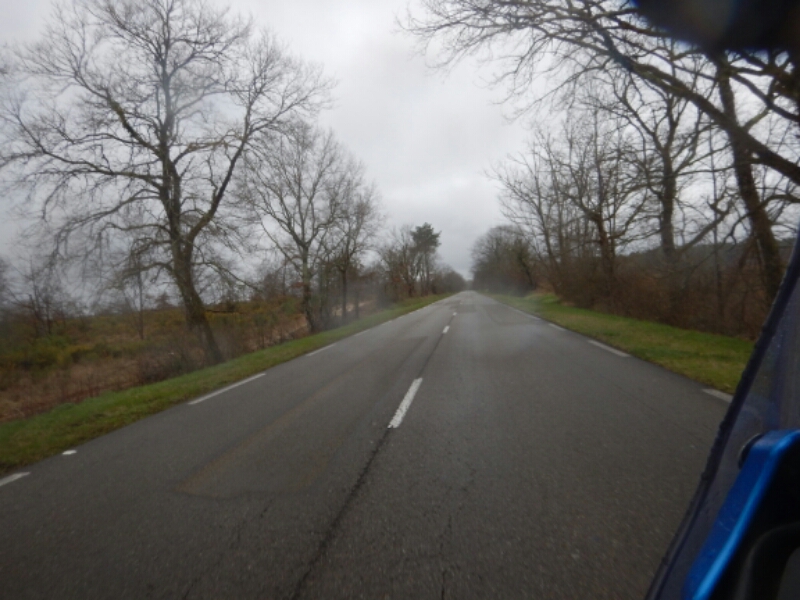 The next section was not so interesting through scrubland and I was on a dual carriageway by then. Eventually I came to the coast at the bottom of France. My minifig companions wanted a short break here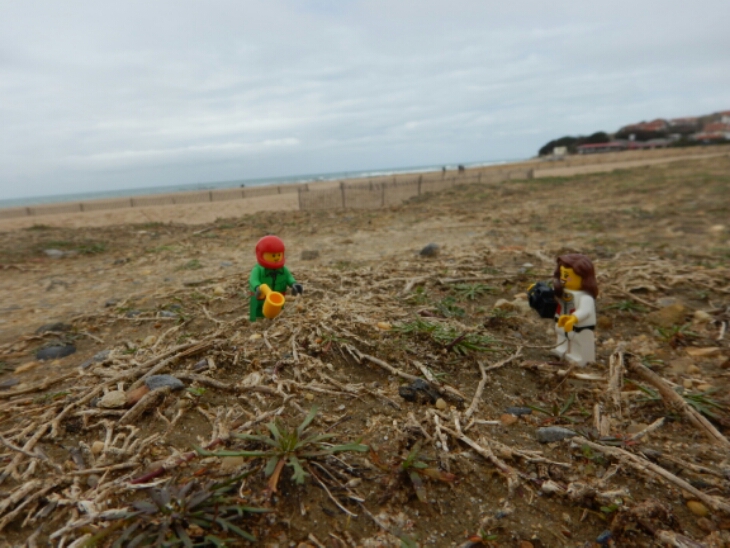 I started seeing a few hills; the hills got bigger, the road wound it's way through valleys, tunnels and across bridges. I had reached the Pyranees mountains.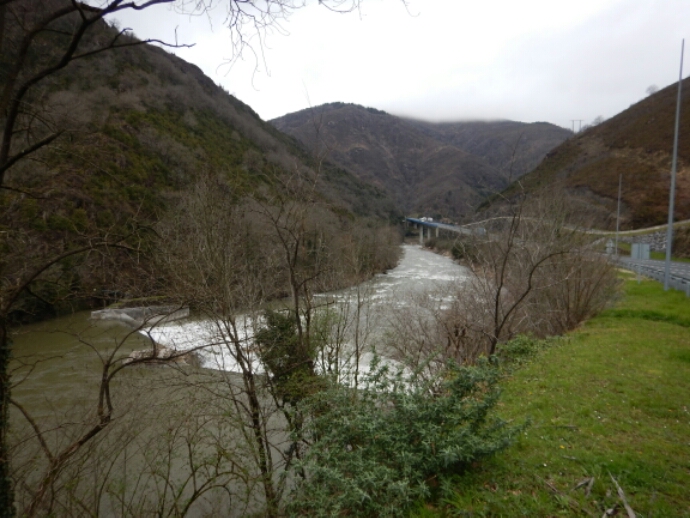 I Eventually stopped in Pamplona at a rather nice hotel.
What happened to destination San Sebastian? I hear you ask (those with a map anyway). I was having too much fun in the mountains so bypassed it.