I do not know if it was the heat and exhaustion from yesterday or the meal I had when I arrived at the Sleeping Camel but my digestive system has been complaining since 4am this morning.
I managed to get out this morning with the intention of getting visas for Ghana and Ivory Coast. At the Ghana embassy the first reaction was no. They only issue visas to Mali residents. I stayed in their waiting area re-assessing and looking at the map. I had arranged to meet Scouts in Ghana and did not want to miss that. I could try for a visa in the Ivory Coast but if they refused I would be forced back into Mali then try Burkino Faso. If they refused i would be forced to bypass Ghana and go to Togo.
I spoke to the lady behind the counter again and explained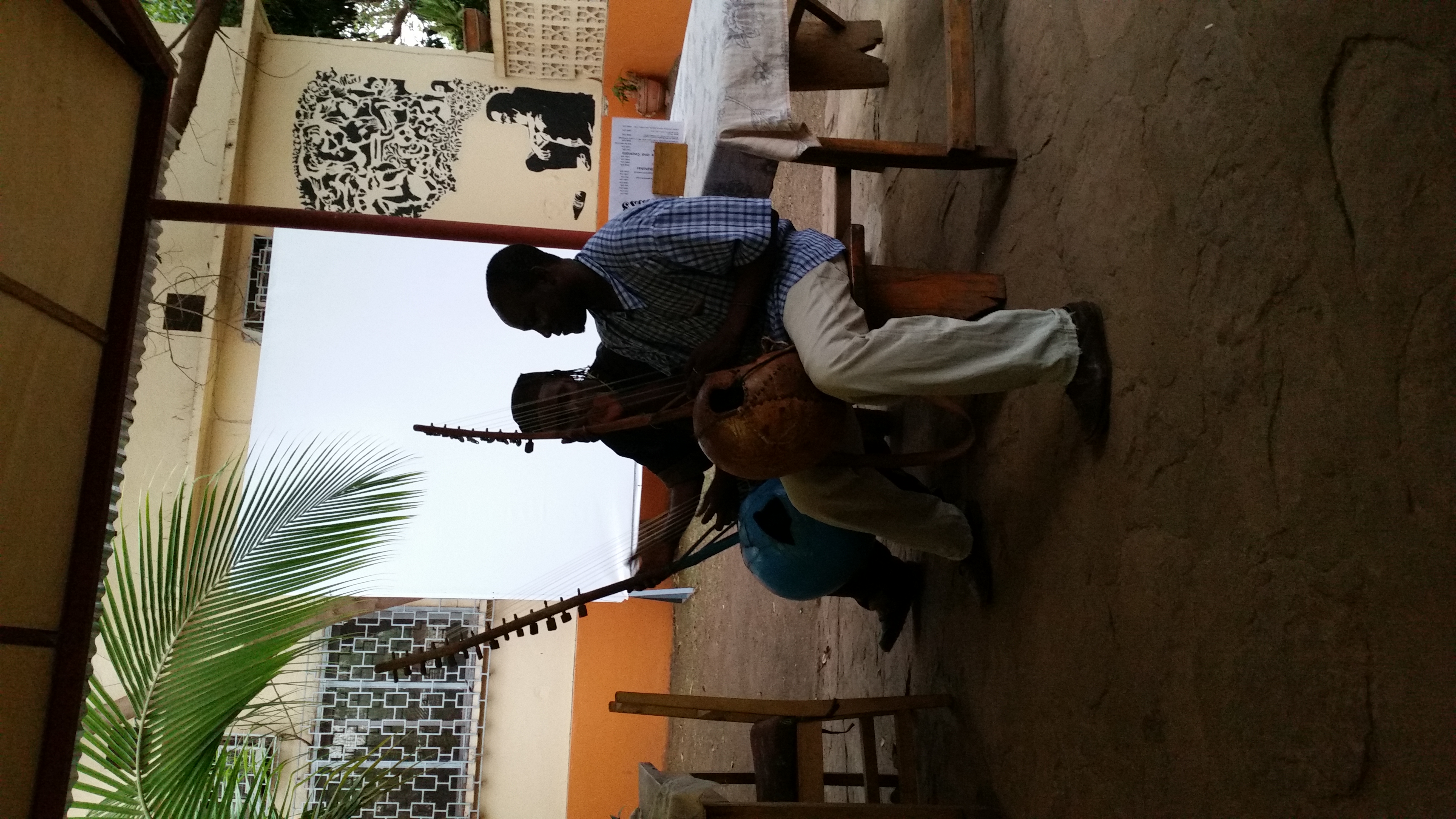 I really wanted to visit their Scouts. She said the commissioner was in a meeting but after she would ask him. 1/2 hour later I spoke to the commissioner and then I was filling out the forms.
I have been told to go back 2pm Wednesday so I am here for several more days. They have my passport so if I am granted a visa (by no means certain) I would then need to go to the Ivory Coast embassy to get a visa for there, that may take a couple more days.
I spent the afternoon sleeping and reading in my air conditioned room. I am now sat in the lounge/dining area listening to a couple of local musicians. I don't think I will be eating much tonight, i have some bread in my room for later.