For those that do not geocache. Please check out www.geocaching.com.
I introduced Hussain to geocaching today. In the whole of the city of Accra there are only 3 caches. Hopefully now the Ghana Scouts will rectify that by hiding some more.
We found this trackable hidden in one cache. It looks like this one was last seen in the hands of a Romanian cacher last year so i expect the owner will be glad to see it back in circulation.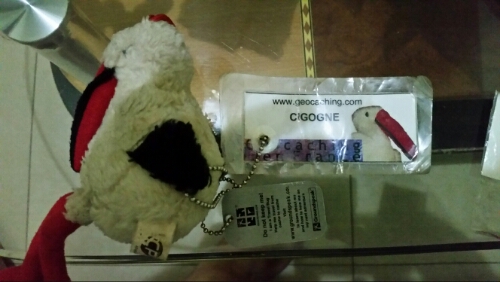 I dropped off a new trackable with the task of getting back took West Wales.