I had a disturbed nights sleep last night. As well as they high humidity I had at least one small companion with me in the room. A hungry companion who had a nibble on my ankles and my back.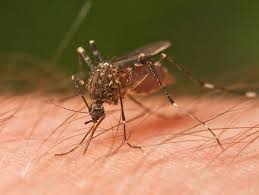 I ended up unpacking some of my camping gear to find my mosquito net. Tonight I am also armed (and le gged, and backed) with deet; a powerful repellant.
Because of this I spent much of the day reading and sleeping. Tonight, as a thank you, I took Hussain and his family out for a meal.
Accra, Greater Accra Region, Ghana