Dora is a grandmother who is believed to be 102 years old. She looks after her four grandchildren aged 5, 11, 12 and 14 because their parents died from Ebola.
She is at a time of her life when her children should be caring for her, instead she has suffered the loss of her own child and the hardship and hard work involved with bringing up 4 small children.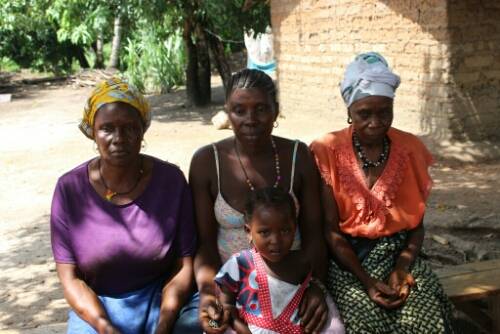 Dora (on the right) is just one of many carers for local Ebola orphans. All have the same message of struggling to feed themselves. Street Child have partnered with other organisations to provide food, and have given some food already, but they need more.
Please share this post and donate to Street Child to help them provide the food Dora and carers like her desperately need.
Makeni, Northern Province, Sierra Leone