Yesterdays visit to the Sierra Leone Scouts was the last meeting I had planned for this trip. I will spend the next 3-4 weeks travelling home.
I had a slightly later start this morning and after a half hour fighting through traffic amd markets I was back into the countryside. By mid day and after having my temperature taken at every town's Ebola checkpoint, I was at the Guinea border.

Formalities done and I was in Guinea. My plan was to go to Conakry to get some money from an ATM and stop in a hotel. After a few kilometers on the Conakry spur road I turned around. It was busy, the road was badly potholed and the driving was just crazy. I had enough fuel to get to Mamou, the town I stopped at on the way to Sierra Leone and there was an ATM there.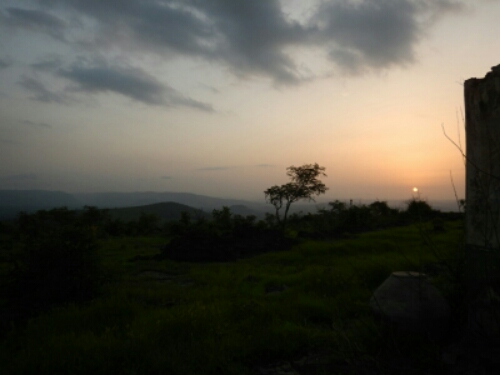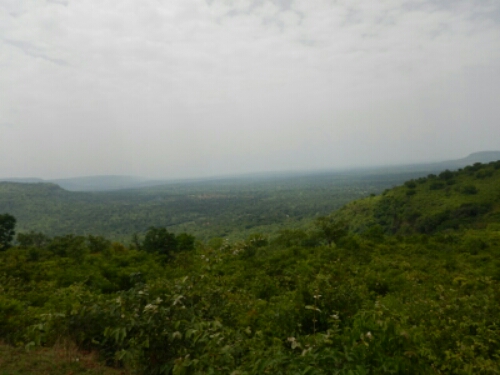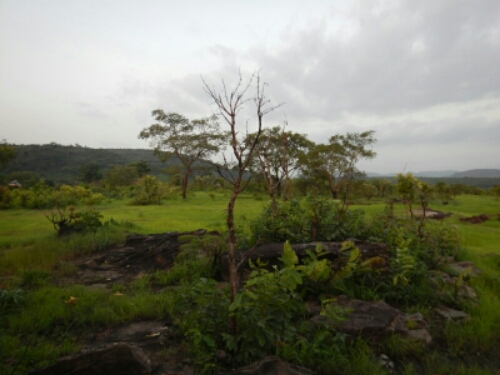 The mountain road was very good as was the scenery and I could probably find somewhere to camp on the way.
So here I am, in my tent blogging with crickets ummm. (What do you call the sound crickets make) and vehicles rumbling past. I am at a beautiful spot in the mountains.
Mamou, Guinea