Today has been one of the best days ever. Each time I see something amazing, I turn a corner and see something better.
It was drizzly rain this morning as I crawled out of my tent. I had no cooking shelter so decided to drive 16 miles South to old faithfull and have breakfast there, I would then wind my way back to the camp site taking in the sights on the way. I reached old faithful just as it started to snow.
A ranger tour was just heading off so I abandoned going for breakfast and joined the tour, by the time it had finished it was snowing heavily and I was wet and cold. I went for what was now brunch. I do like to eat local food when in a different country so bison burger seemed appropriate, it was good.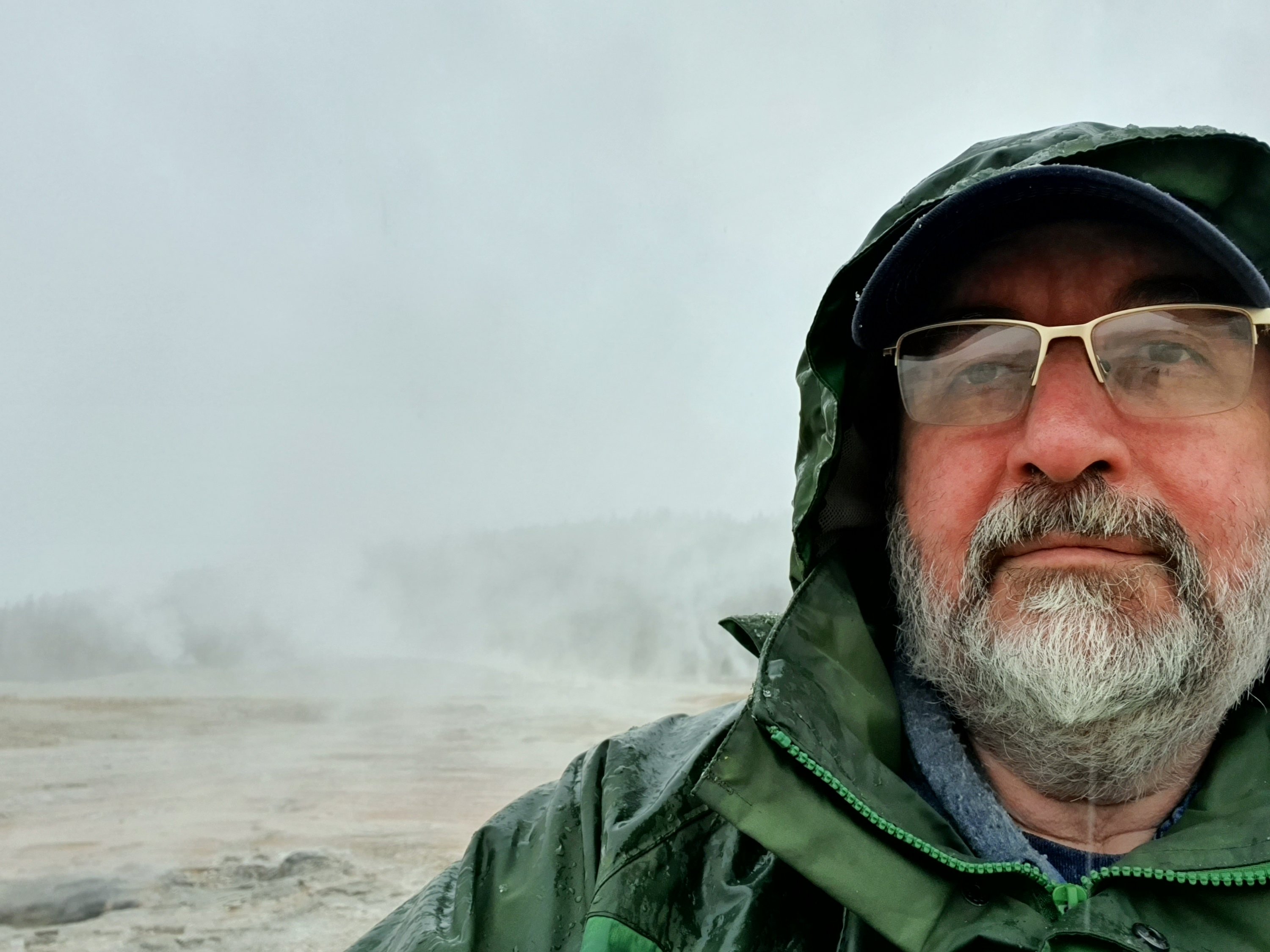 Old faithful was, well to be honest very unfaithful, she was 4 minutes late. The best sights for me were some of the other springs and geysers in the area.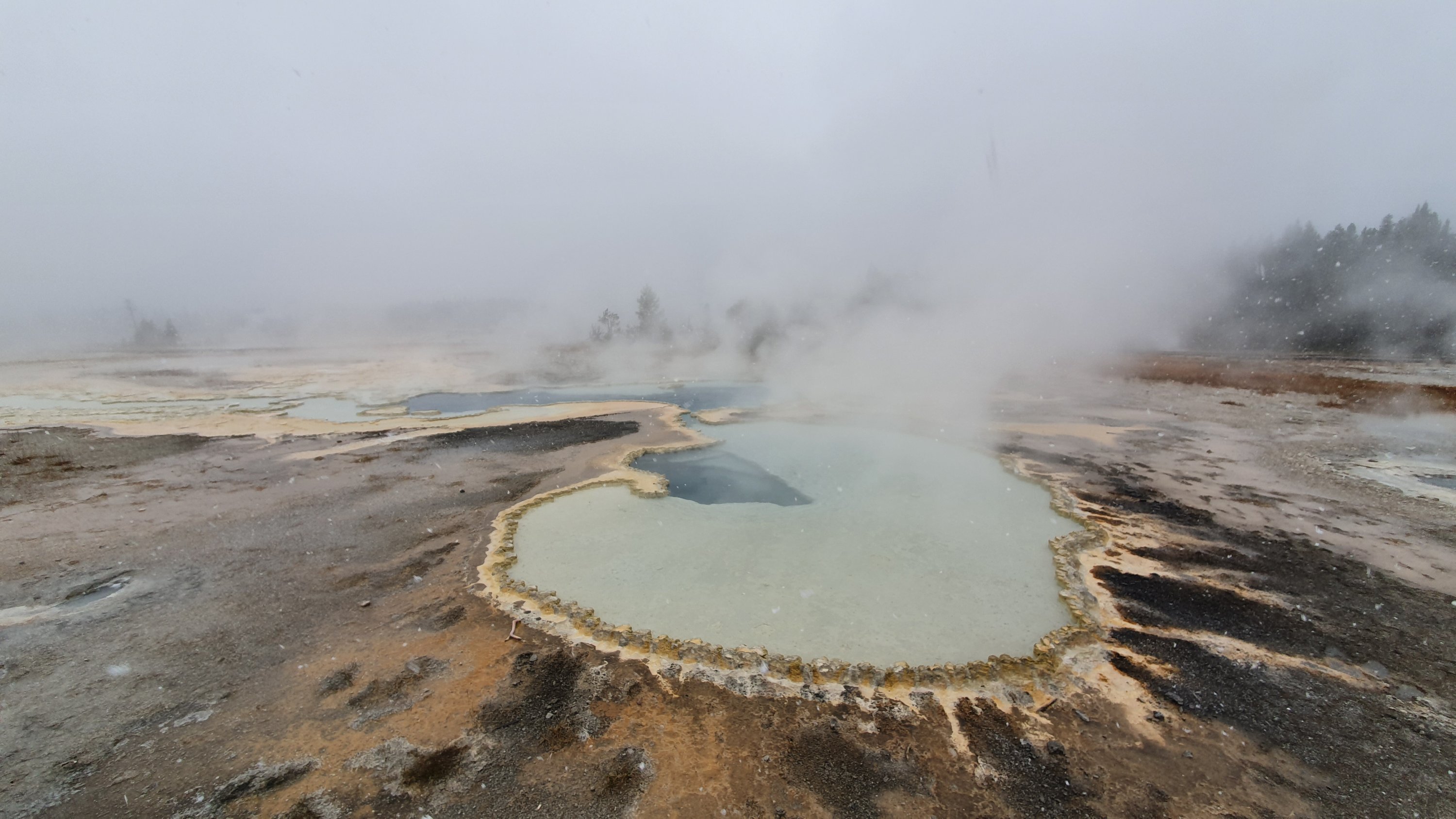 I then started North and every place I visited seemed to improve on the last. I will let the photos speak for themselves.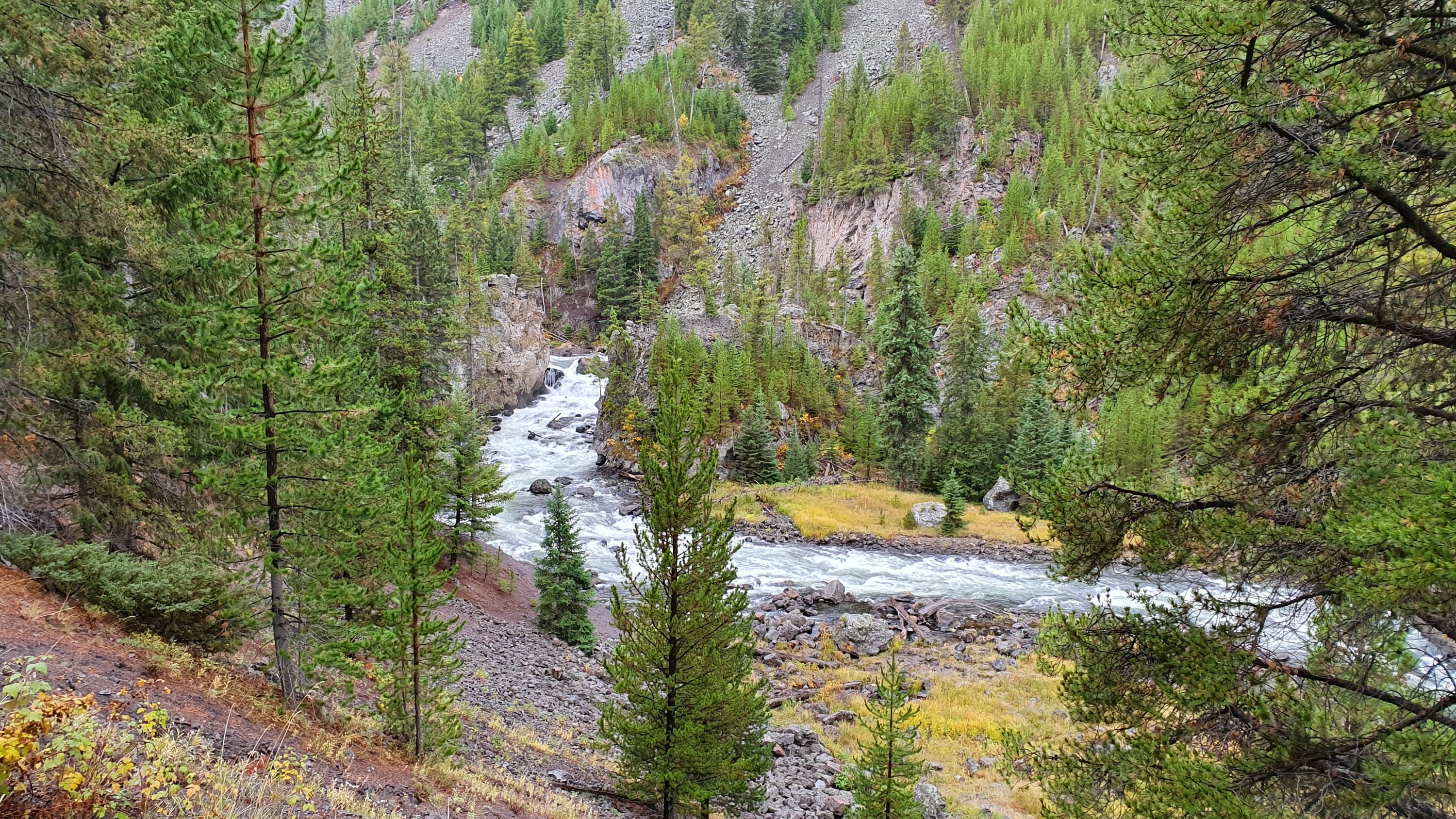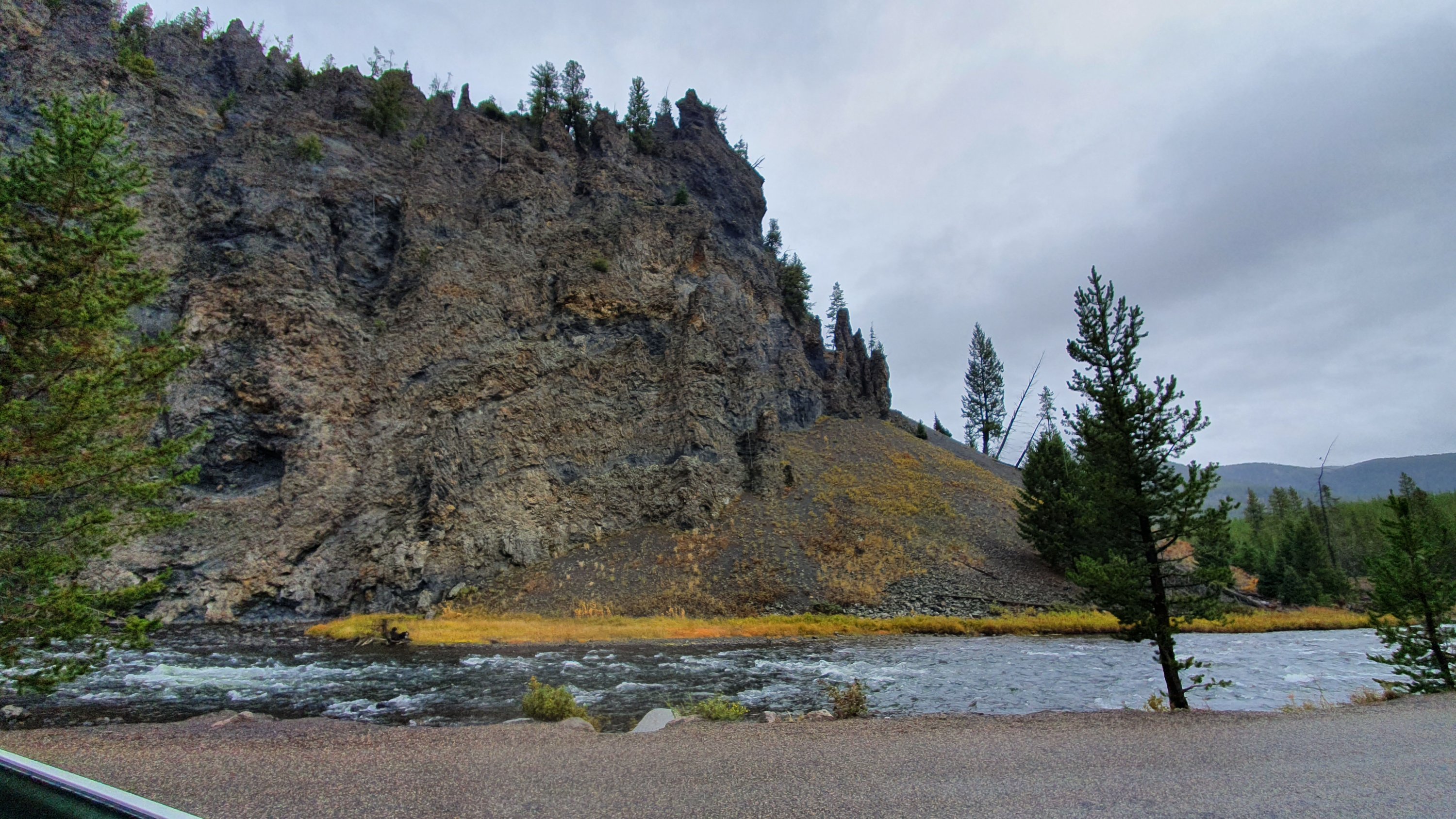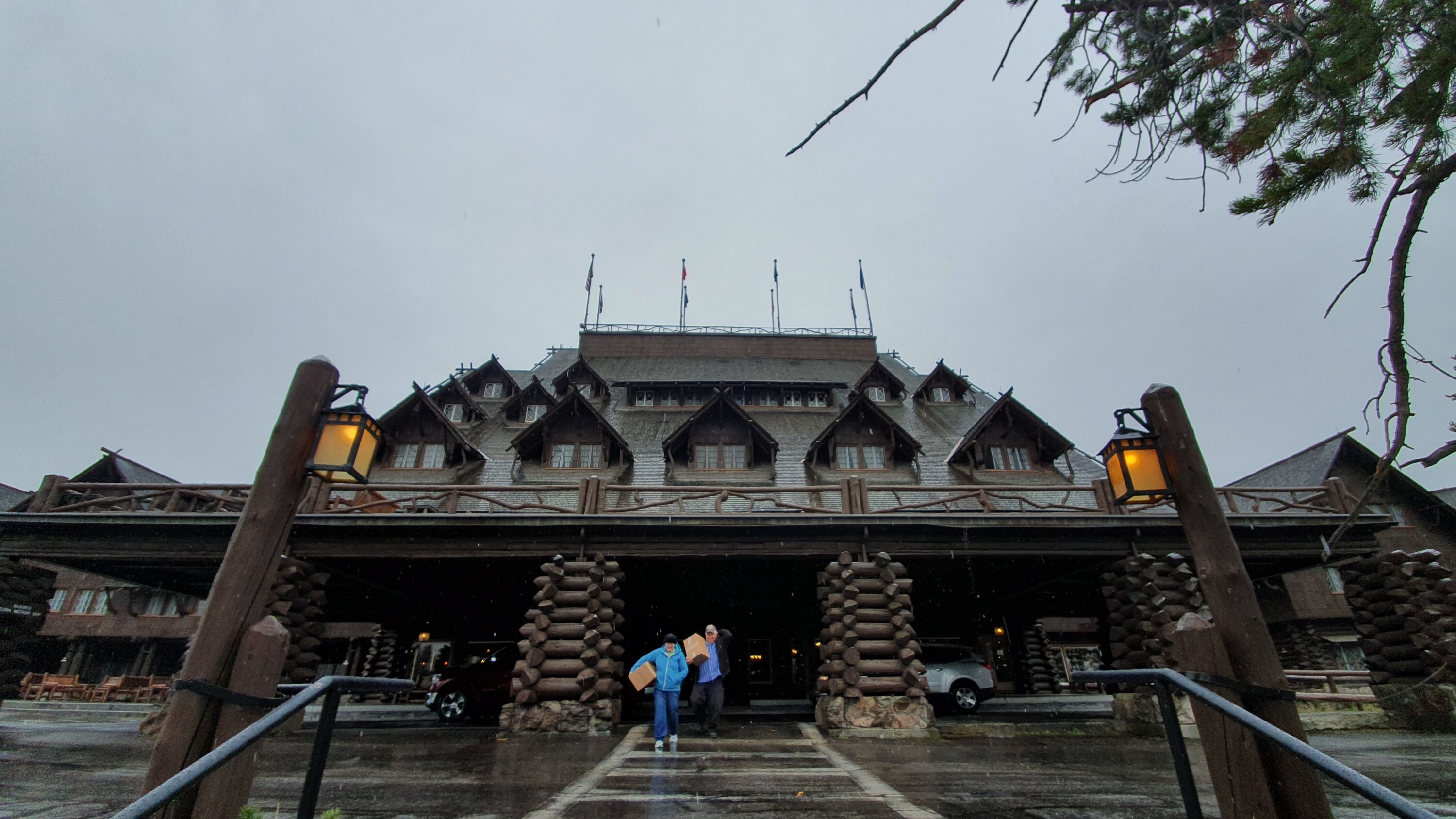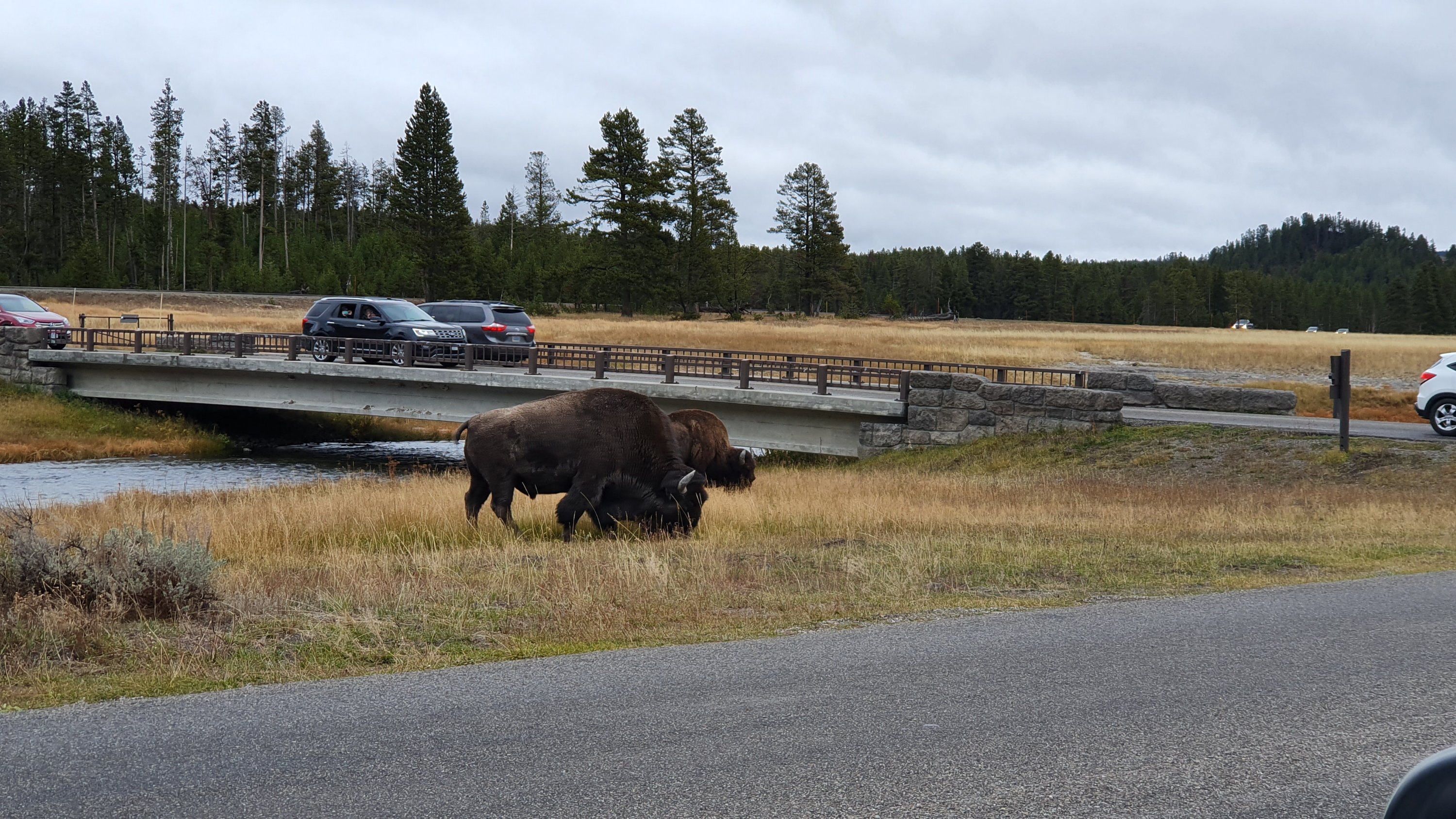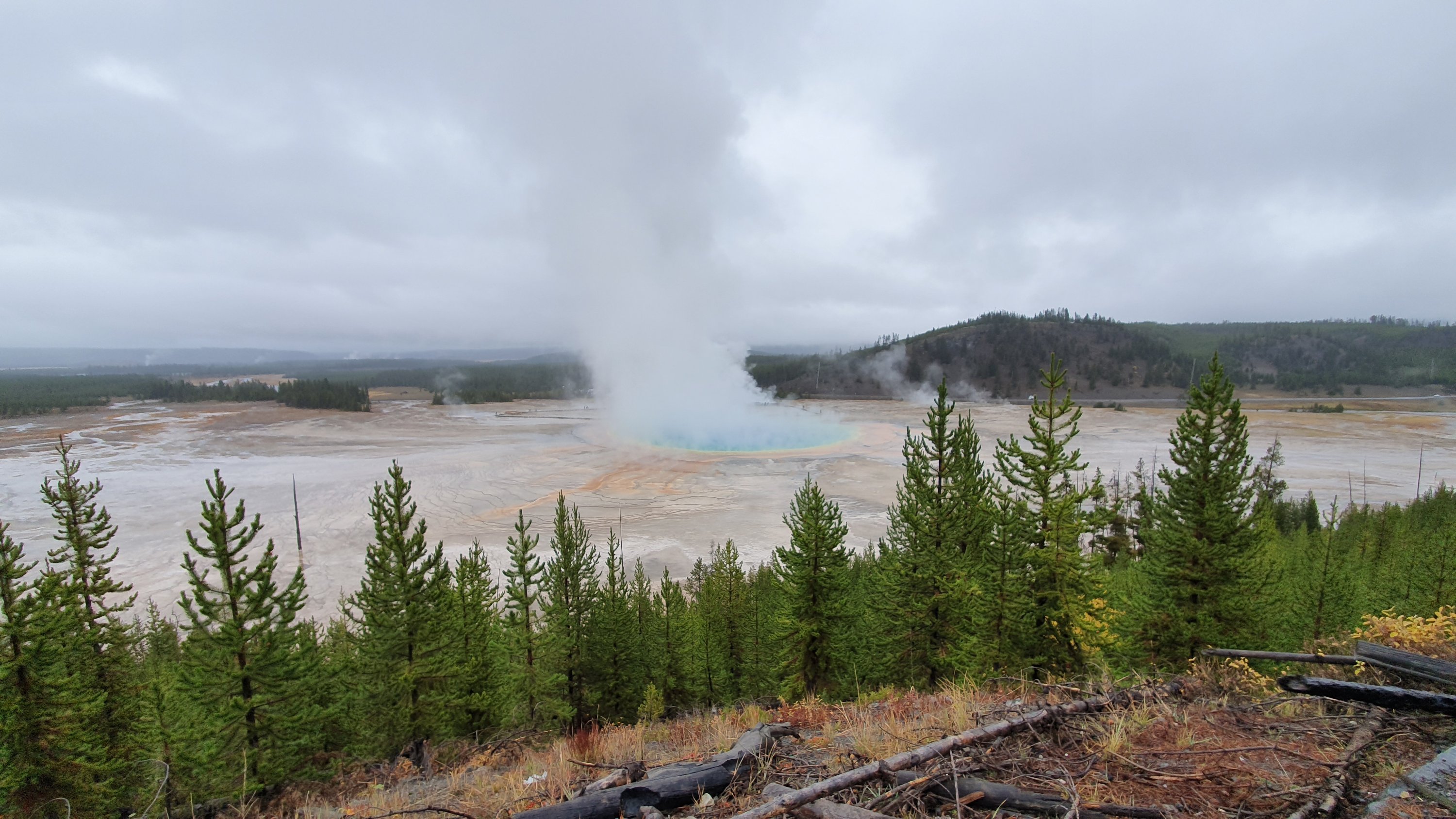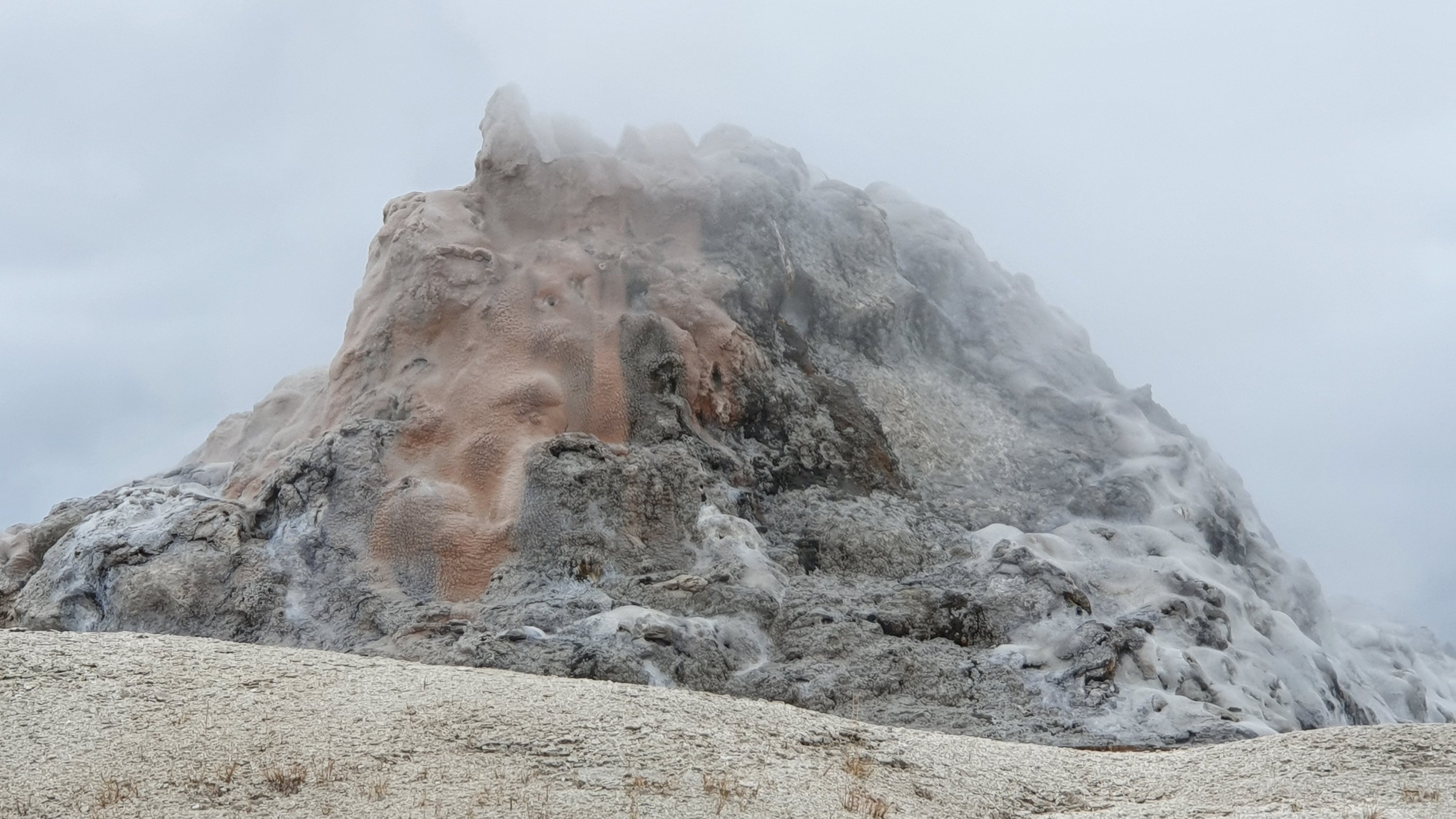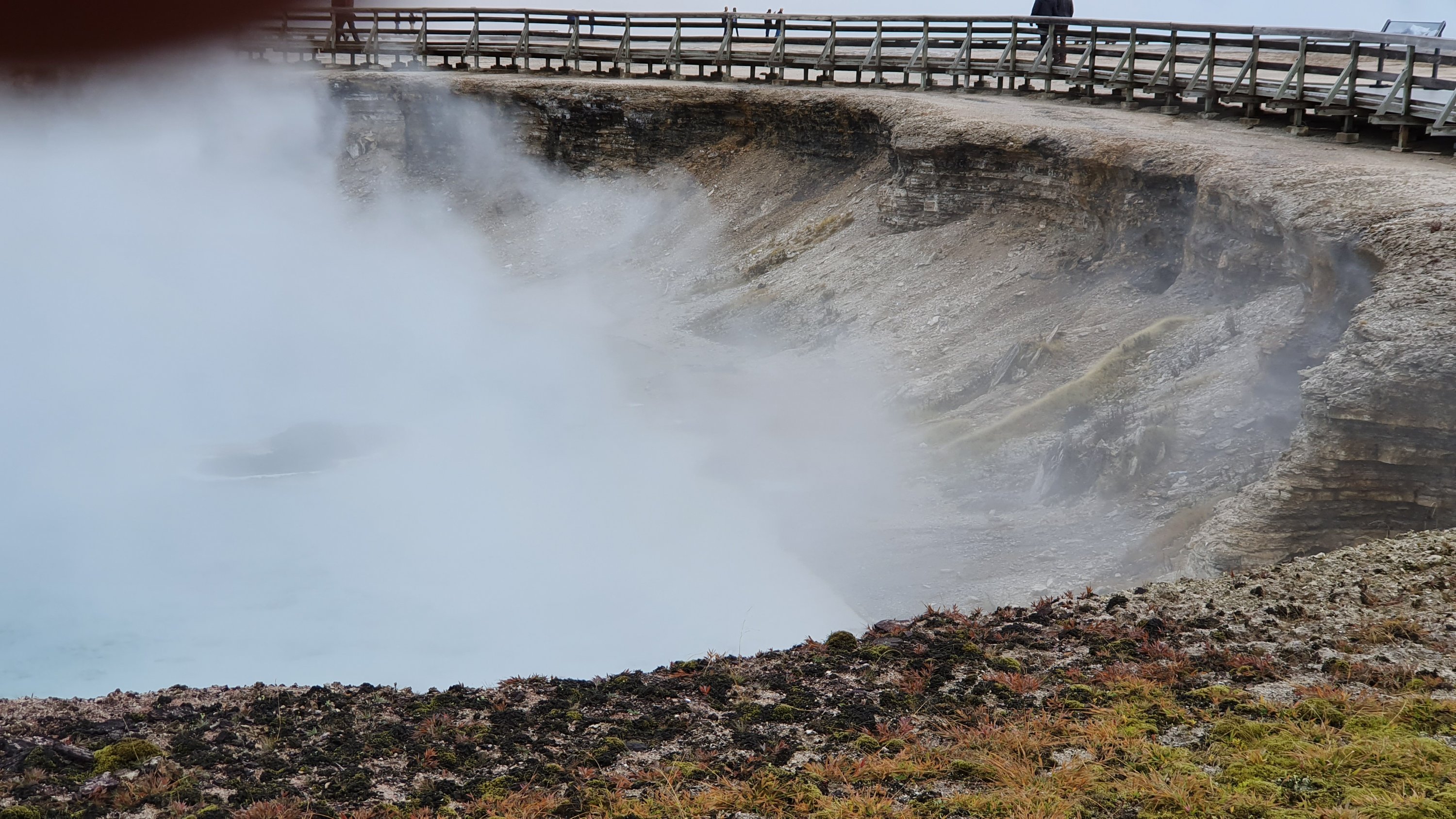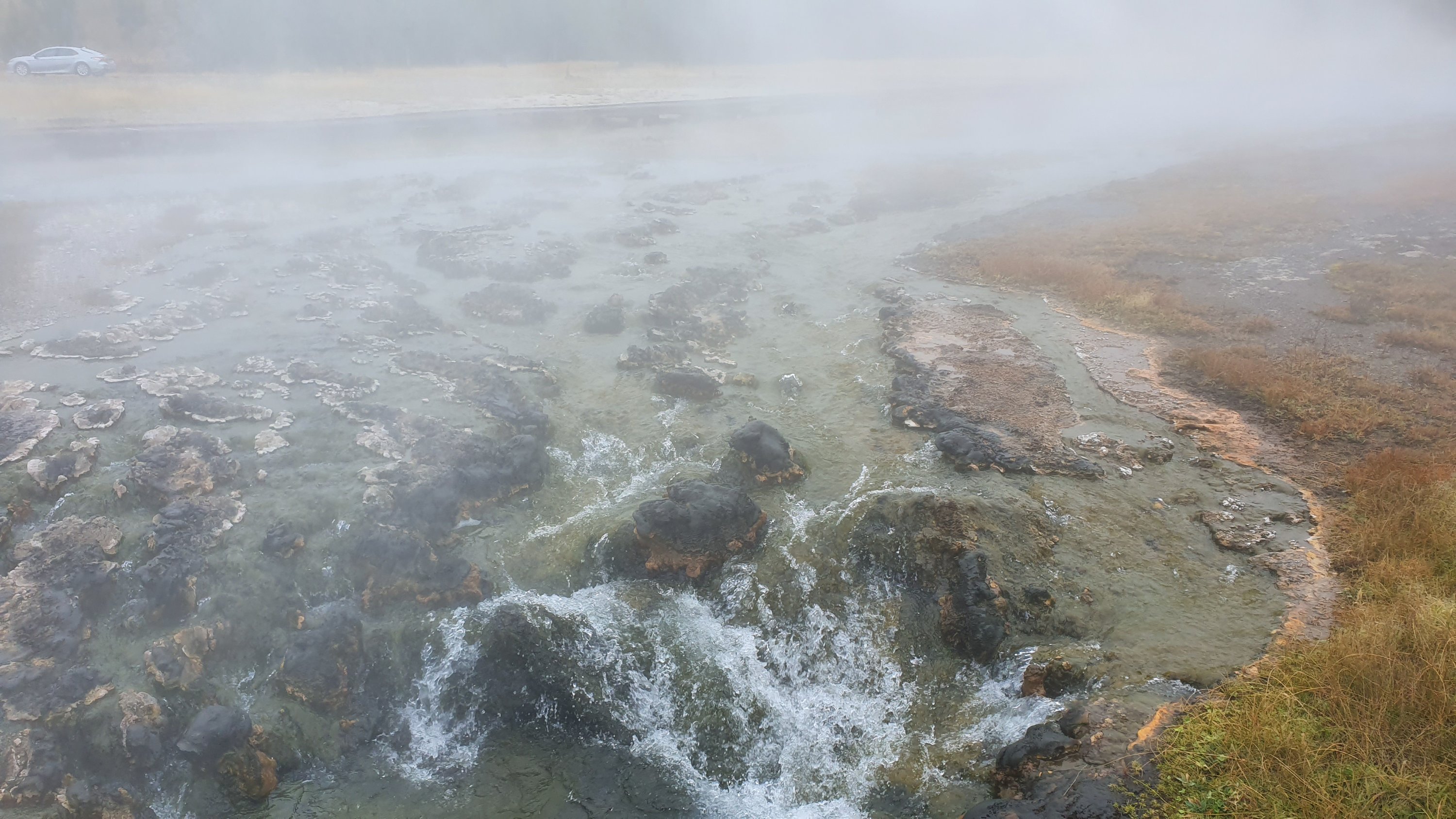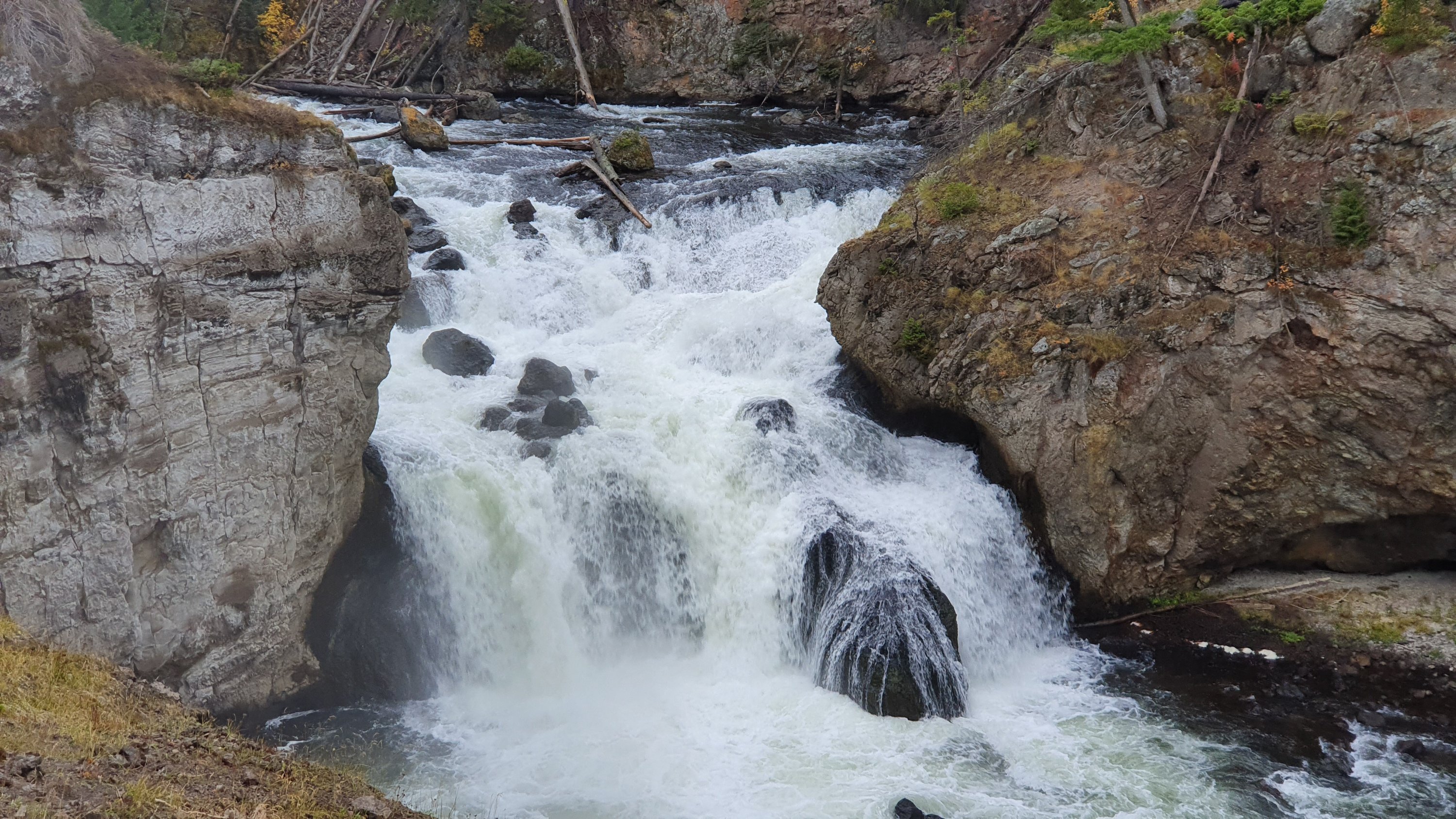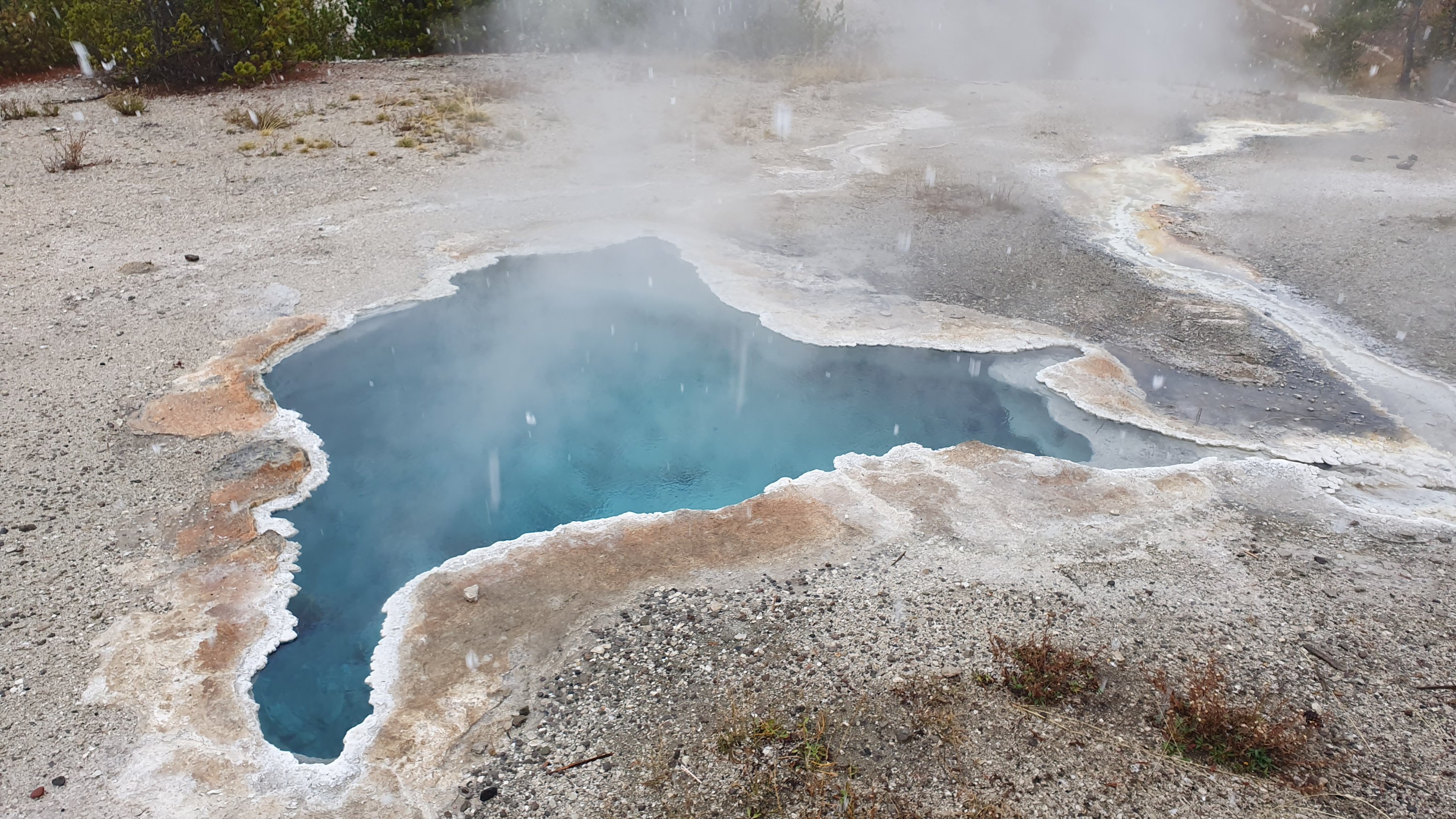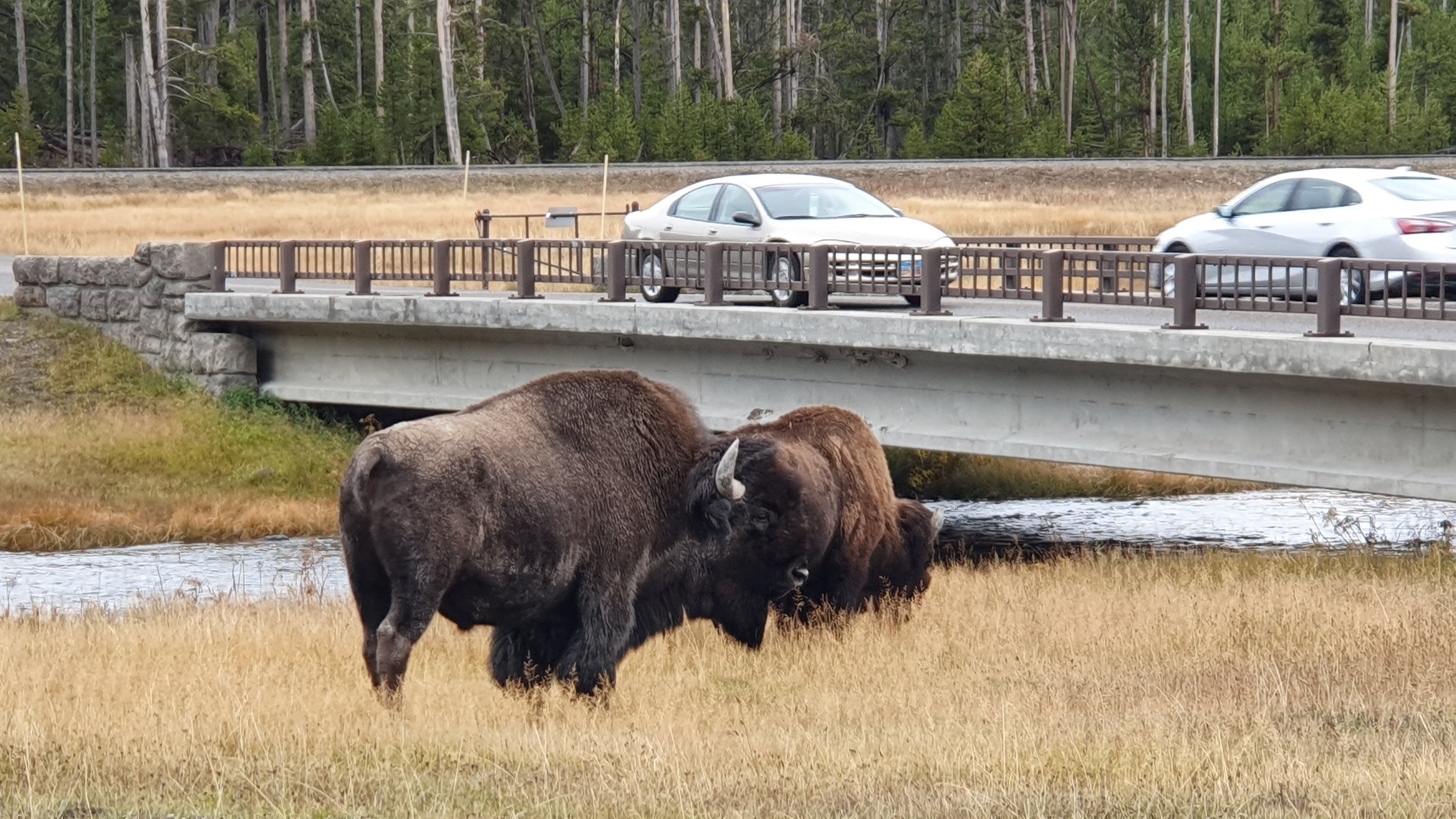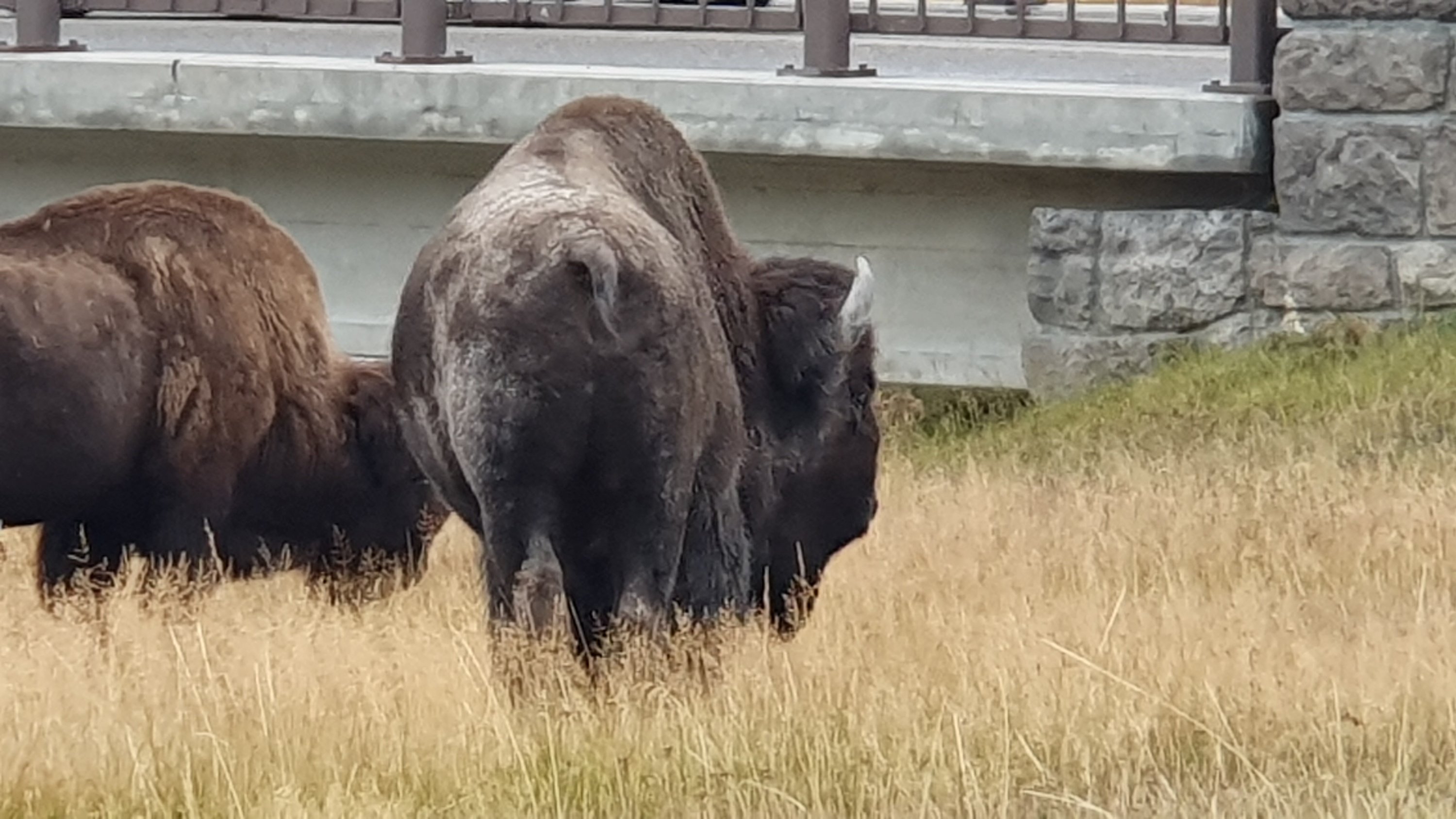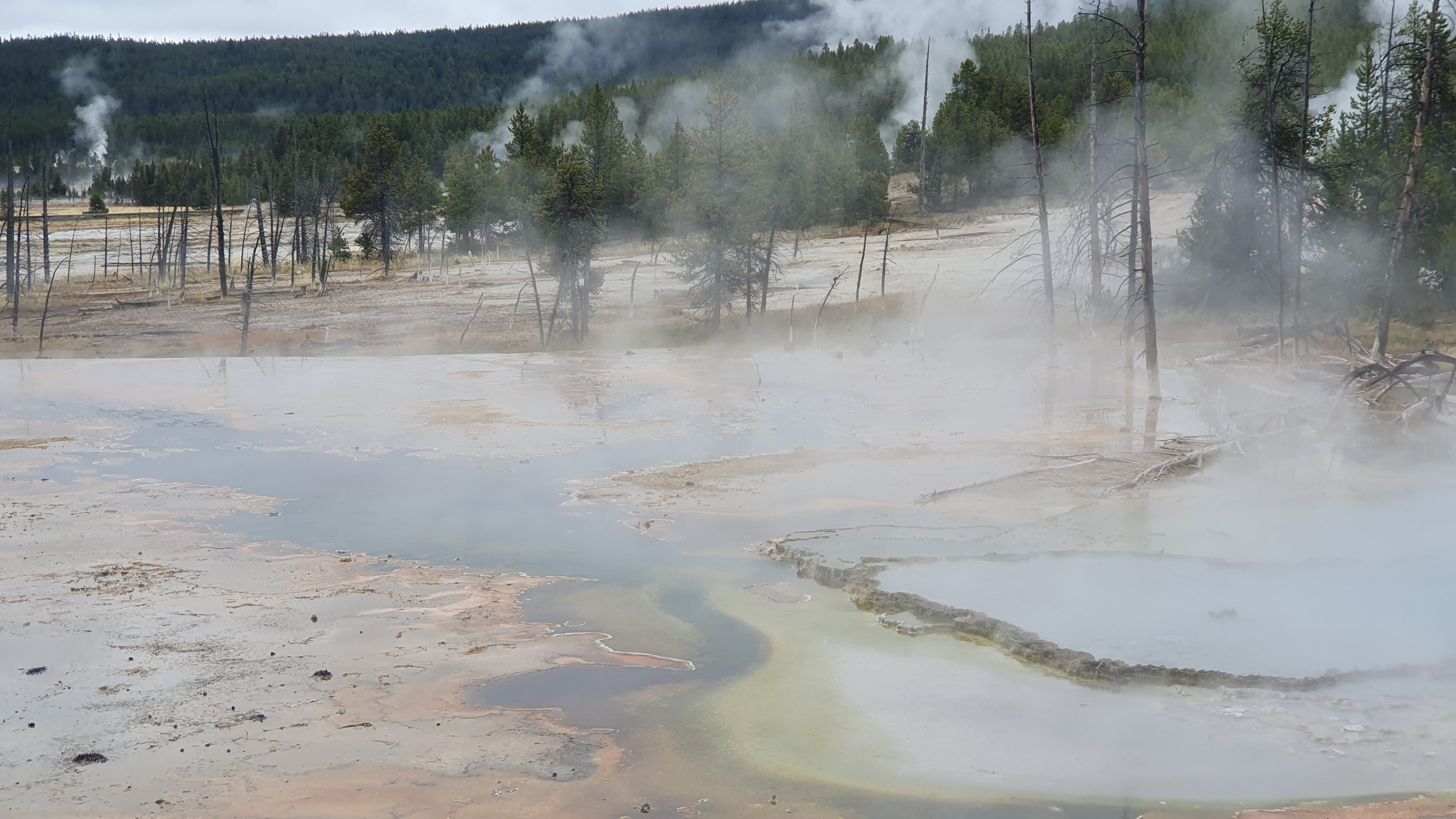 It started raining again this evening so rather than go back to camp and having a wet evening trying to cook I decided to return to West Yellowstone where I am now sat enjoying liver and onions and using the Wifi.
Tomorrow I head north and will find a hotel for tomorrow night.