What a lot I managed to pack into one day. Overnight it rained but it stopped in the morning and held off the rest of the day. Once packed and had a quick breakfast bar watching the lake I did the 3 mile hike back to the car. The altitude (8,500 ft) and my age meant I was exhausted. I drove to the Old Faithful visitor centre because a priority was finding either a campsite with facilities or a hotel for the night. While I was there Old Faithfull faithfully did what she does best.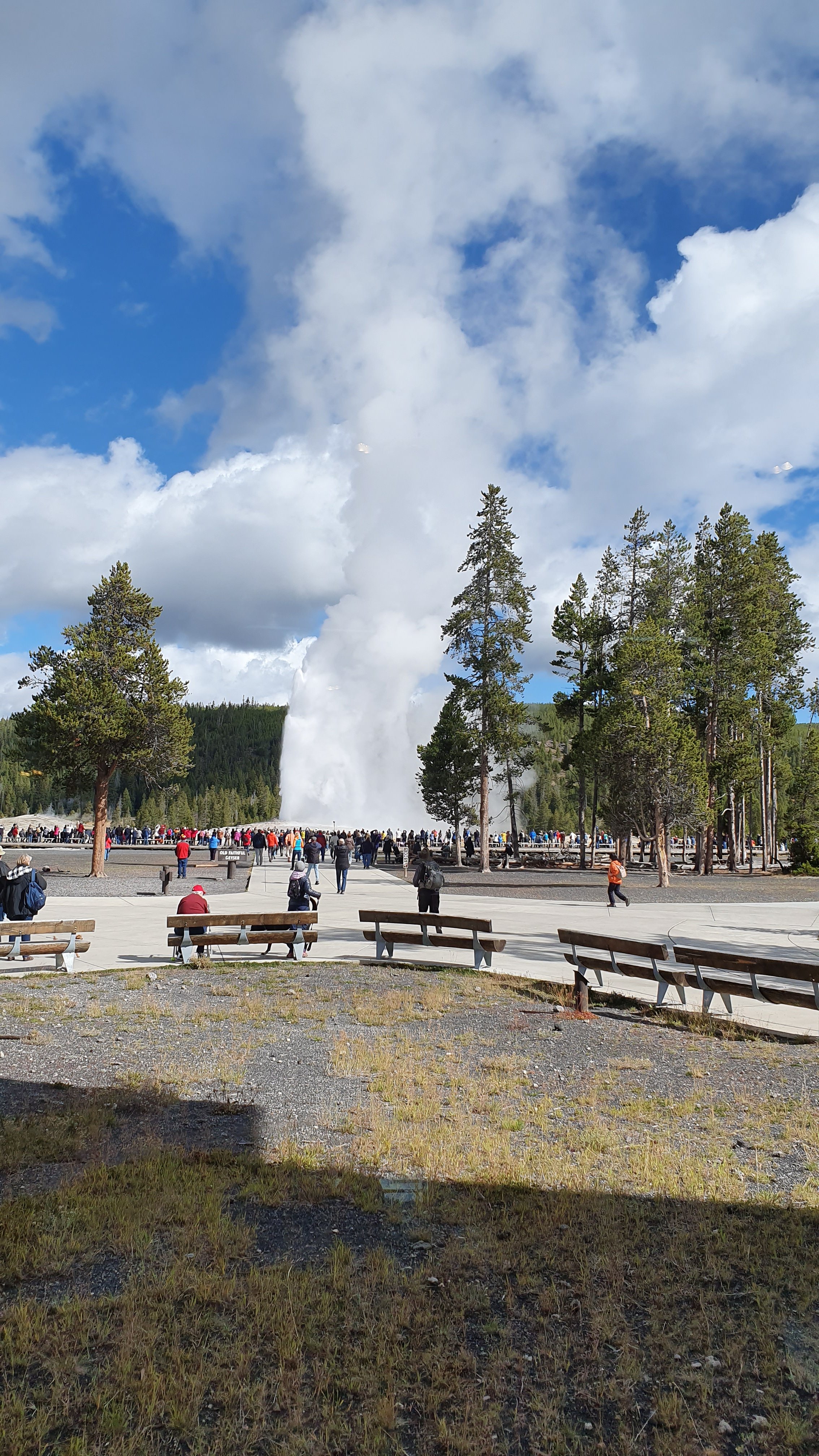 With directions to Madison 16 miles away I set off passing lots of geothermal features on the way, tomorrow I plan to go back down there to have a proper look. After booking in for 2 nights, setting up my tent, drying and cleaning my kit and myself I set off to West Yellowstone just outside the park to get mobile signal or WiFi to let everyone know I was safe.
At West Yellowstone I posted some postcards, uploaded my blogs for the last few days and caught up on messages and emails. I dont think the photos uploaded on the blog posts so I will try again next time I get a signal.
This evening I went for a walk around the campsite perimeter. In one hour I had seen a fisherman catch a fish, 3 bison and 3 drizzly bears who were eating an elk carcass about 300m away from the road.. wow what a day.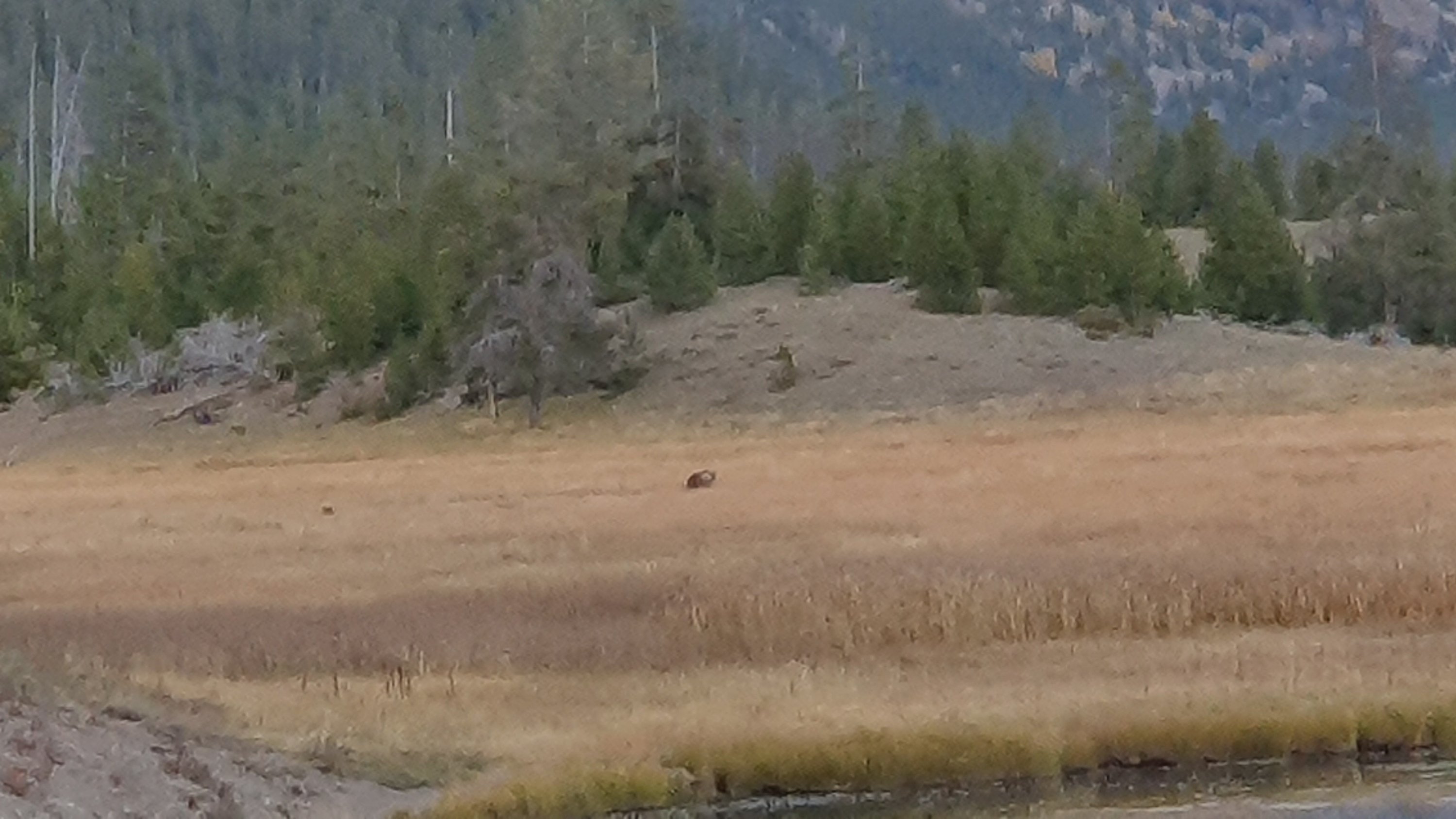 I have just finished cooking and eating dinner by the campfire and just about to retire for the evening. Although I know the bears are nearby, I feel safer here as there are lots of other campers around and I know the bears have had their supper tonight.