A lot has changed since I put up my original route planning post so I thought it best to post again.
The current plan is to leave the UK at the end of March/beginning of April 2015. The route will be:
UK – France – Spain – Morocco – Western Sahara – Mauritania – Senegal – Gambia – Senegal – Mali – Ivory Coast – Ghana – Togo – Benin – Nigeria – Cameroon – Gabon – Congo – DRC – Zambia – Mozambique – South Africa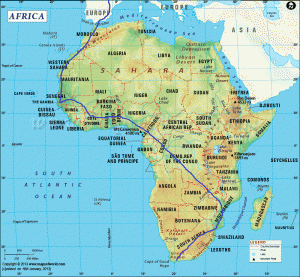 The route avoids the Ebola effected countries of Guinea, Sierra Leone and Liberia, I would aim to be in Cape Town by the beginning of July 2015.
All are subject to change as borders open/close or local situations develop or subside.