I went for these boots rather than biking boots because I can also use them off the bike. They are as supplied to UK police forces who I assume have thoroughly tested them so that is good enough for me. My feet are UK size 8.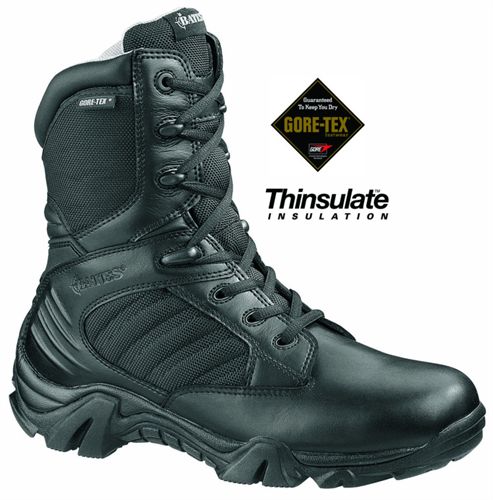 I have found these boots comfortable, well insulated but also well ventilated, they have proved waterproof, mud proof, dust proof and kept my feet safe.
However, they have failed… but I don't blame them for that. One day I got my right heel caught under the foot peg and the toe caught above a high curb. As the bike moved forward the whole bike lifted. That is the whole weight of the bike, me, and luggage was going through the boot from heel to toe. I should have had a broken foot but the boot saved me. It did however rip off the bottom layer of the boot sole, the rubberised bit with the tread.
Despite a couple of attempts to glue it back, I have yet to find a glue that holds, a testiment to the boots chemical resistance perhaps? This means that for the past 10,000 km I have been riding with no sole on the right boot. But the boot has still been doing its job.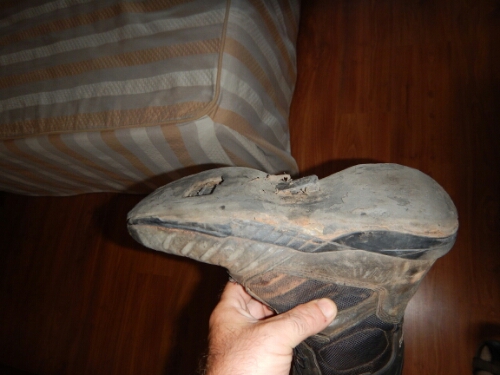 Would I recommend them: Yes definitely.