Here I am in the Sahara desert and for the first time in months I have had to do up my jacket during the day and put a warm fleece on in the evening. Tonight I will have to sleep inside my sleeping bag rather than on it.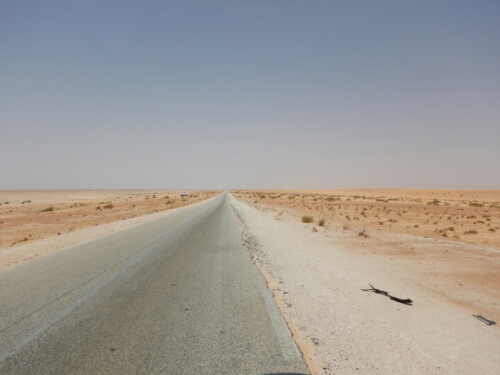 The ride today has been defined by the wind. It has blown the scenery into fantastic views one minute and barren featureless sand the next. It also means difficult and tiring riding for me.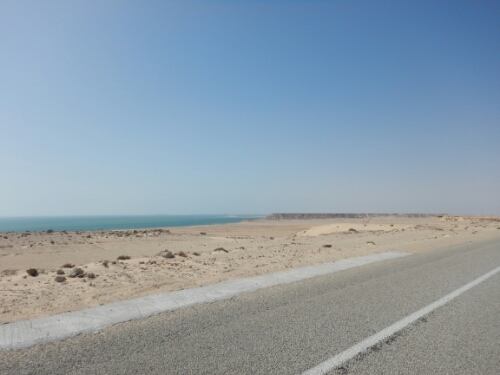 The Mauritania / Morocco (or is it Western Sahara) border was reasonably straight forward. I was through by 11am.
I made it to my planned destination the free spirit camp near Dakhla and just as I was setting up my tent an overlanders truck turned up. Vince and Jac from www.lorrywaydown.com. They had wine Ôÿ║ and coffee with real milk Ôÿ║Ôÿ║Ôÿ║.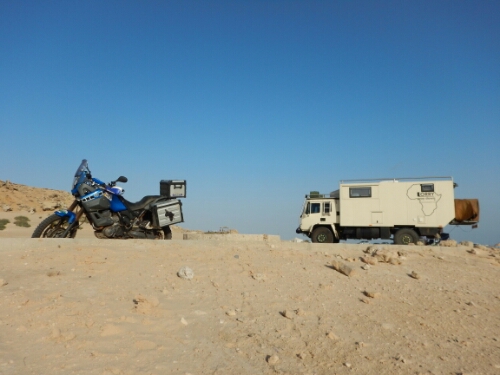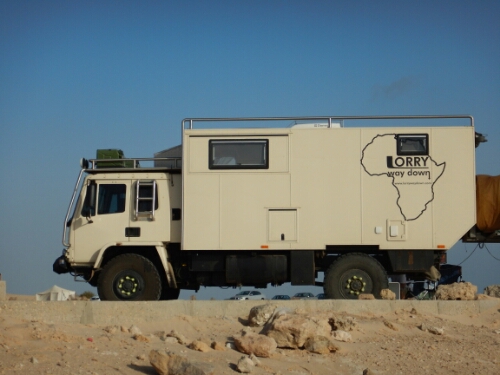 We sat and chatted about our experiences and plans. They are taking their time going down to South Africa in a purpose built truck. They have a home on wheels that from one aspect makes their trip easier but in other aspects it is a whole lot harder. I will be following their blog to see how they get on in the next 18 months.
Tomorrow I plan to get a lot of distance done.