Afterr 5 days crossing the Sahara Desert I have finally reached the Atlas mountains and the relative affluence of Morocco.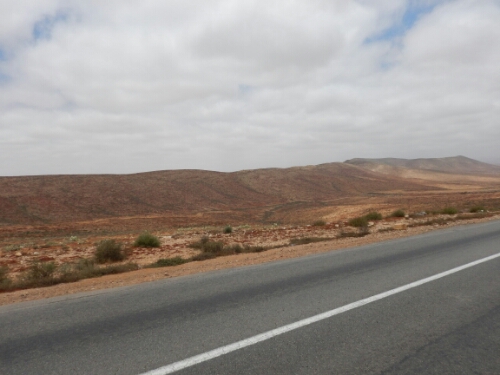 My day started with this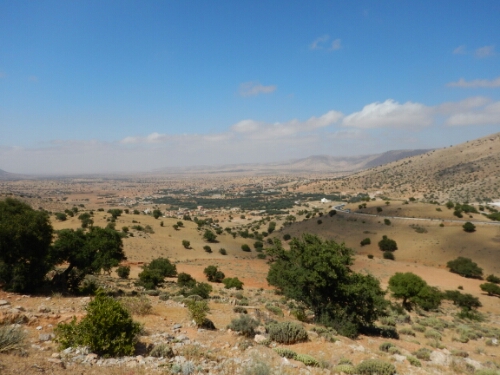 Went through some of this at the edge of the desert.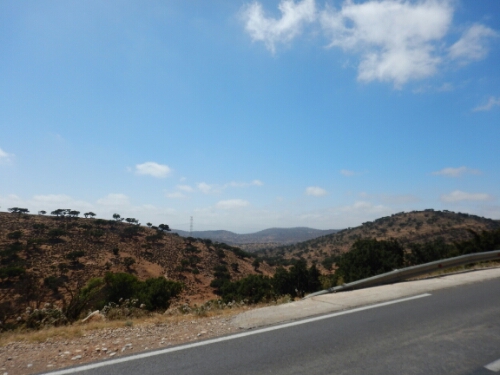 And finished with a lot of this.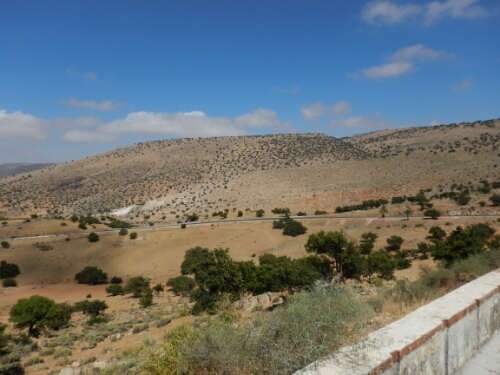 There is some great on and off road biking in the Altas mountains.
I had a high mileage day today trying to push North. My target was Agadir but decided to stop slightly short as hotels will be cheaper. I want to go to a bike place in Agadir as I need a new rear tyre and may be able to get the steering bearings. Also I was getting suspicious of my lunchtime meal. Sure enough that proved to be dodgy so I have been sick overnight. I am waiting to see how my digestive system is this morning before deciding when to move off.
Tiznit, Souss-Massa, Morocco