Over the next few days I am going to post reviews of some of the equipment I have been using. What worked, what did not, what was useful, what was not. It seems logical to start with the biggest and most expensive item the bike.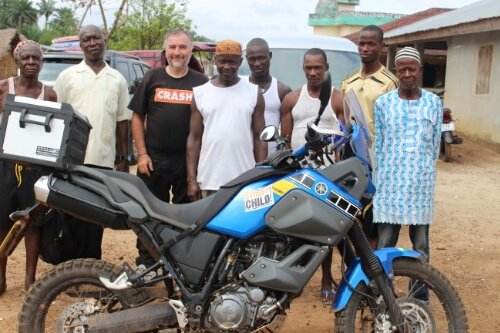 I chose the Yamaha XT660Z Tenere based on lots of Internet research and other people's blogs. I went for the lighter 660 rather than the super Tenere because I knew I would probably be picking it up on my own in some hot sticky jungle.
Modifications to the standard bike (came with Yamaha panniers and top box) were:
Folding brake and clutch levers
Spare clutch, and throttle cables laid alongside the live ones.
Barkbuster hand guards
LED spotlights
Yamaha sump protector
Radiator stone guard
USB port
Battery voltage display
Heated grips
Switch to LED sidelights.
Lithium battery replacing the lead acid one
Touratec side stand foot
Yamaha centre stand
Iridium spark plug
The bike has performed very well despite the hard challenging conditions it has ensured. It has been through a desert (twice), dunked in a river (twice), endured the heat and dust in Senegal, the humidity of Ghana and Guinea, long motorways, pot holed tarmac, gravel roads, rocky jungle trails and a whole lot more. The engine has not missed a beat.
There have been some issues:
Two punctures – Easy roadside fix.
Stretched chain replaced – Caused by me not having the suspension hard enough.
Broken chain fixed – Caused by me not bringing the link for the spare chain and cobbling together one from the stretched chain.
Damaged coolant hose after a fall – Really needs a guard for this hose. I think Touratec may do one.
Overheating engine – caused by me refilling coolant into the reservoir and not the radiator cap (causing airlock in pump).
Stall on idle – fixed by cleaning air filter and later by adjusting the idle stop screw.
Steering notchy – Caused by damaged head bearings. I would recommend these should be carried as spares. I have had to live with this because I cannot get replacements. Knackered LCD display on instrument cluster- Water damaged. This I think is a design flaw. There is a river boot over the cable connector at the back. Pull it off and disconnect the cable fill the sides of the connector on the instrument panel with silicon to prevent water getting in. The boot is not enough.
Bent rear brake lever – Bent back a few times but there is a crack in the weld after hitting a goat. Easy fix when I get home.
A few scrapes on some panels and panniers.
I think that is it. I have had one minor service during the trip when the oil was changed and air filter cleaned. No other work was needed at the time.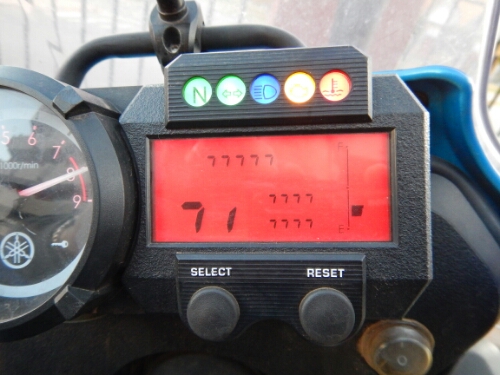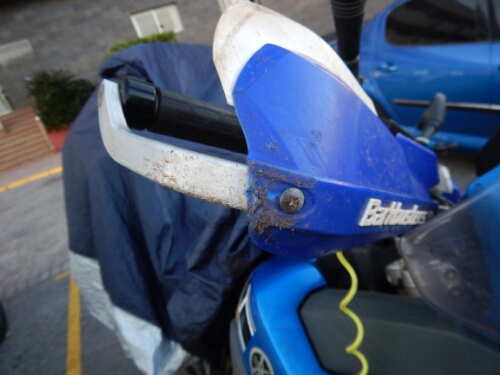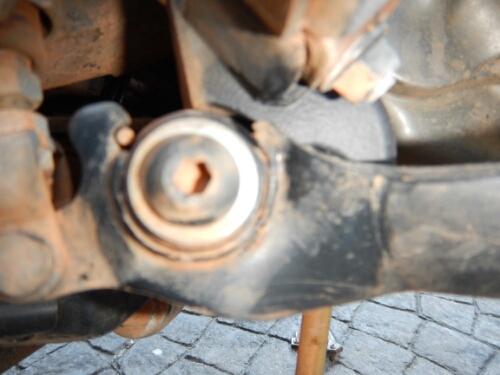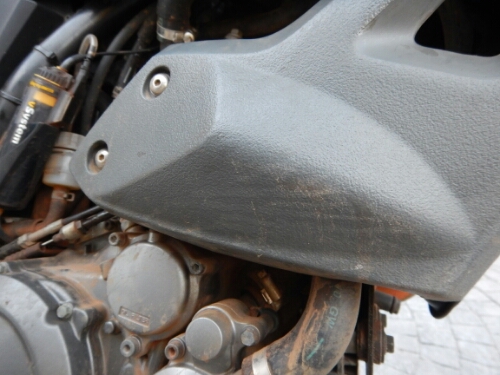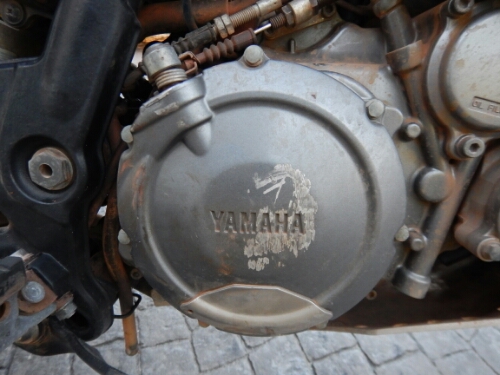 I would thoroughly recommend this bike for trips involving off road or bad roads. I would not recommend it for long trips on good tarmac due to the vibrations you get and the high winds noise.