My plan was to leave Makeni early to get to Freetown by midday. I had been told about a great camping spot on the beach. Just as I was about to leave the heavens opened and it was pouring with rain.
It eased after a while so I headed out thinking it was not going to last. It last.. and lasted… and lasted. It did stop raining… Just as I arrived in Freetown. By this time I was soaked so I decided to head straight for a hotel.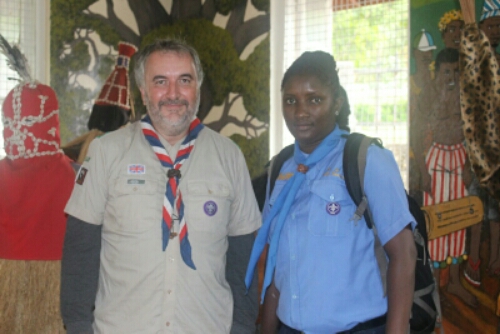 I chose one close to the location I had to meet Fansira, a Sierra Leone Scout who I had been in contact via the Internet. Showered and fed, I met Fansira and she took me to meet other Scouts including the Siera Leone Scout Brass Band managers and several National and local Commisioners. i also met and spoke to a group of their Rover Scouts (Explorers).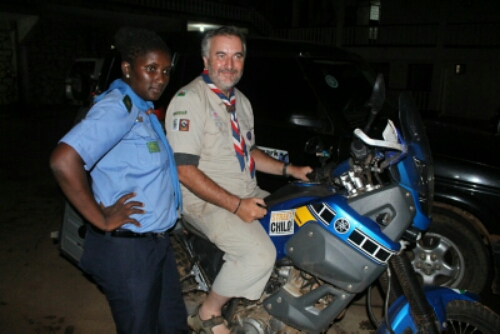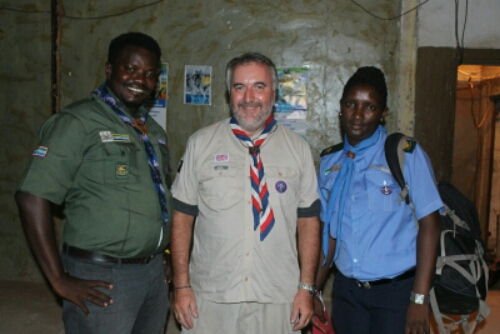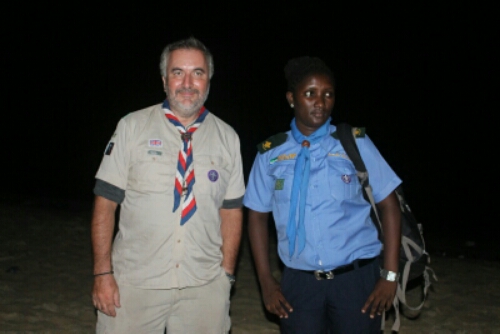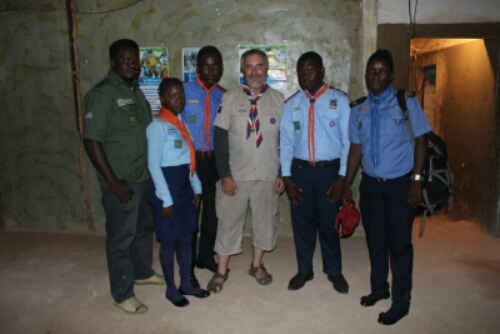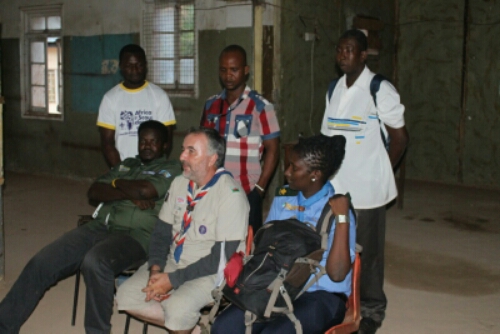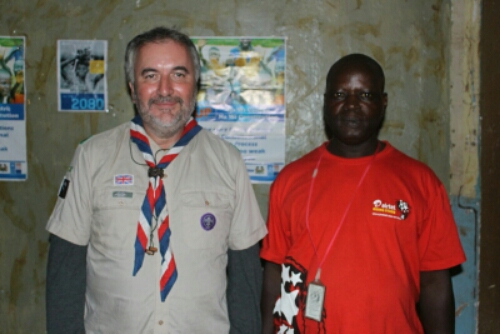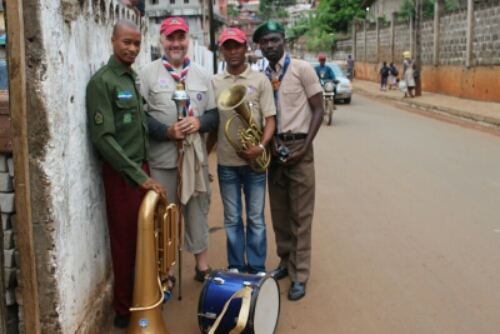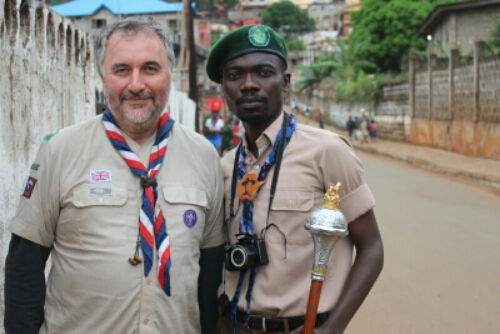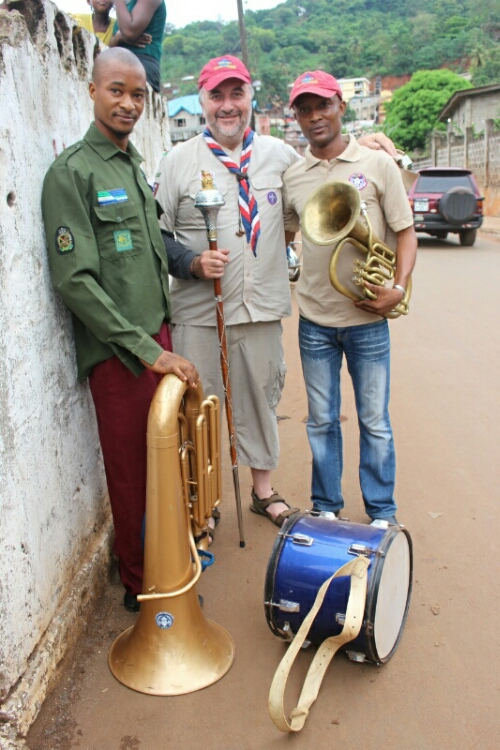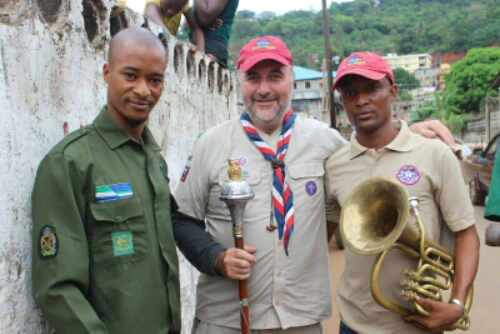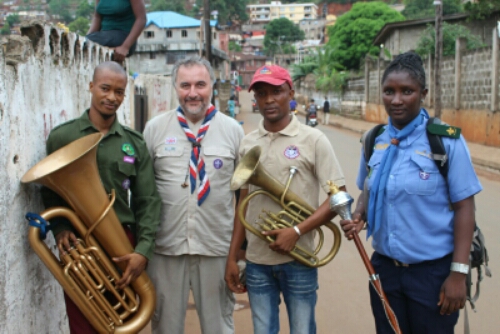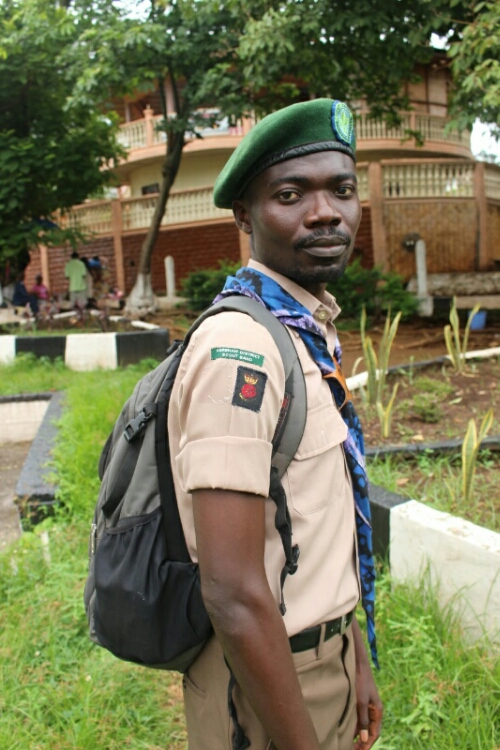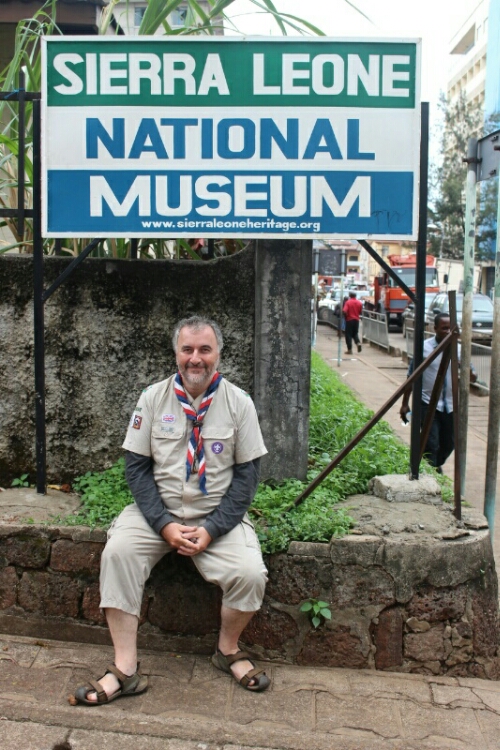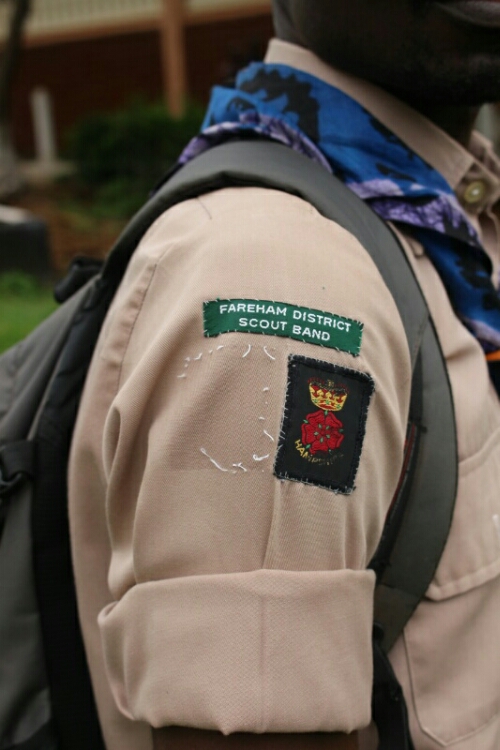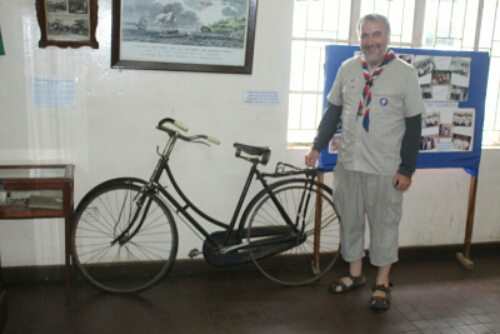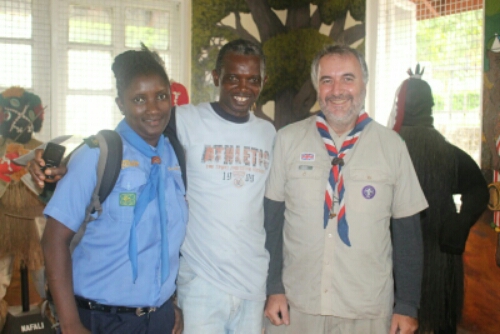 As well as issues around funding etc which are common to all Scouts, they have had to suspend most meetings during the Ebola crisis. They hope to restart soon now schools are open again.
I spent a long time talking to one of their commisioners about his time during the war. It was VERY hard to listen to his stories as it is difficult to understand how people can be so cruel to each other. He used phrases like 'life was cheap' and 'If you did not agree with them they would kill you' he also said if you said you were were on their side were told to prove it by killing somebody. If you refused, they would kill you. After the war there was a reconciliation where the rebels handed in their weapons and settled in the communities so people that were previously slaughtering each other now live in harmony together. I find this extraordinary.
Tomorrow I head for home.
Freetown, Western Area, Sierra Leone